Redefining the Sport, Empowering the Fighters
Reclaiming the Essence of True Competition
Boxing, once a symbol of raw athleticism and fierce battles, has fallen victim to its own history and greed. The focus has shifted from the art of combat to manipulating win/loss records and securing lucrative paydays. As fans, we yearn for genuine matchups that ignite our passion for the sport. Full Throttle Boxing has emerged as the antidote, breaking free from the clutches of manufactured fights and reigniting the thrill of well-matched competition.
Unveiling a New Era of Sporting Integrity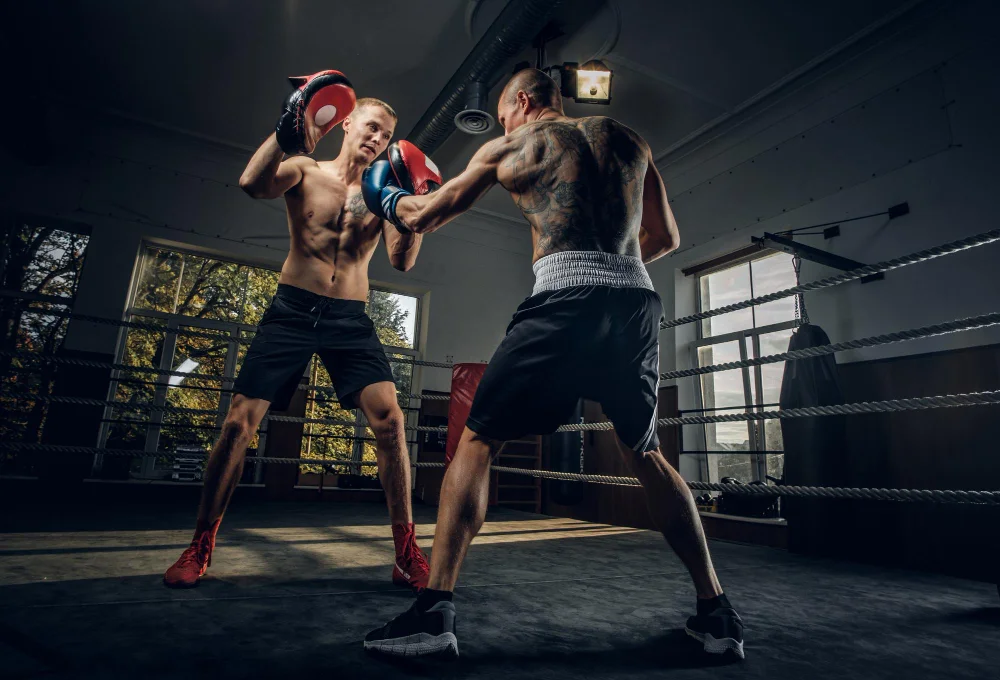 Gone are the days of vanilla events and mis-matches designed solely for profit.
Full Throttle Boxing is here to restore boxing's glory and satisfy the discerning tastes of today's sports enthusiasts.
We refuse to succumb to the stagnant presentation of the past century. Instead, we embrace the lessons learned from successful shows like American Idol and The Voice, infusing boxing with fresh excitement and engaging the audience like never before.
Warriors in the Ring, Heroes of the Sport
At Full Throttle Boxing, we prioritize the true essence of boxing: exceptional performance, skill, and athleticism.
Our fighters are rewarded based on their sporting prowess, not just their brand name. We believe that warriors deserve to be compensated handsomely for their dedication and thrilling displays of talent. With Full Throttle Boxing, the focus shifts from padding records and paydays to celebrating the extraordinary individuals who step into the ring.
Elevating the Production Value: Unforgettable Viewing Experience
Full Throttle Boxing is committed to delivering a viewing experience that rivals the best in the business. We have enlisted John Feist, the esteemed producer of the first six seasons of Survivor, to create an immersive look and feel for our live streaming events.
From commentary and interviews to color analysis, our broadcasts will captivate fans in both English and Spanish.
Our dedication to quality extends to the production itself, with streaming in HD and future plans for 4K upgrades. Expect nothing less than top-tier production, complete with full HD streaming, slow motion, instant replays, and dynamic graphics, setting a new standard for sports broadcasting.
Join the Full Throttle Boxing Family Today
Whether you're an aspiring investor looking to be part of a groundbreaking vision or a professional boxer seeking a platform that prioritizes integrity and excellence, Full Throttle Boxing welcomes you with open arms.
We understand that success lies in collaboration and transparency, and we invite you to reach out to us today for more detailed information on how you can become part of our empowering community. Together, we will reshape the landscape of boxing, reviving its true spirit and rekindling the excitement that captivates fans worldwide.
Advancing the Legacy: Embracing Innovation
Innovation is the lifeblood of progress, and Full Throttle Boxing is at the forefront of embracing advancements that enhance the sport. From exploring new training techniques to adopting cutting-edge technology, we strive to elevate the game and provide our fighters with every advantage they need to excel. By combining tradition with innovation, we ensure that boxing remains a dynamic and ever-evolving sport that captivates both seasoned fans and newcomers alike.
Empowering Athletes, Inspiring Dreams
At Full Throttle Boxing, we believe that every athlete has the potential to achieve greatness. We are committed to nurturing talent and providing a platform where dreams can be realized.
Through our supportive community, comprehensive training programs, and career development opportunities, we empower our fighters to reach new heights in their boxing journey. Join us and be part of a community that celebrates individual excellence, fosters personal growth, and inspires athletes to become the best version of themselves.